The Free Internet Project is assisted by a volunteer group of Fellows from around the world. The Fellows are not responsible for writing the country analysis on this website and should not necessarily be held to share the same views of the nonprofit. The Fellows provide objective critique of the nonprofit's analysis and recommend improvements. The Fellows include:
Argentina
Mariano Municoy is an adjunct professor at Austral University where he teaches different IP courses on Argentinean and Latin American, particularly trademark and patent law. He has also taught Latin American trademark law and the Madrid Protocol as a visiting professor at IIT Chicago-Kent College of Law. He practices the full range of IP law at Moeller IP Advisors with a Latin American scope and is a member of different local and international organizations such as INTA, IPO, ABA and others.
Australia
Dr Rebecca Giblin is a tenured academic within Monash University's law faculty and sits on the Board of the Australian Digital Alliance. Her research focuses primarily on copyright law and the regulation of the internet and emerging technologies. A selection of her recent papers is available on SSRN and she tweets via @rgibli.
Greece
Zoi Mavroskoti is an attorney at law living and working in Athens, Greece. She is a member of Athens Bar Association. She holds a bachelor degree in Law and is a PhD candidate researching on multi-territorial licensing and collective management of copyright and neighbouring rights. Her area of expertise is copyright law and she is providing her legal advice on copyright issues for cultural institutions and companies of the creative industry in Greece.
Ireland
Dr TJ McIntyre is Lecturer in Law, University College Dublin where he specialises in issues involving information technology and civil liberties. He is chairman of the civil liberties group Digital Rights Ireland.
Netherlands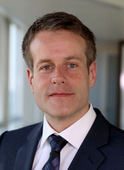 Martin Senftleben is Vice Dean (Research), Professor of Intellectual Property and Director of the Kooijmans Institute for Law and Governance at the VU University Amsterdam, and Of Counsel at Bird & Bird, The Hague. He is a member of the Copyright Advisory Committee of the Dutch State, the Executive Committee of the Association littéraire et artistique internationale (ALAI) and the International Association for the Advancement of Teaching and Research in Intellectual Property Law (ATRIP).
South Korea
Eun Chang Choi is Lecturer at Hanyang University, and the founder of povertyinfo.org, an online collaboration project that serves as civic media. He is a member of Korea Association For Info-Media Law and has been a fellow of the Information Society Project of Yale Law School, where he was an editor of Yale Journal of Law and Technology. His academic interests include intellectual property, Internet regulation, cloud computing, open source, and big data analytics. He has published two books, Layered Model and Peer Production.