07/01/2019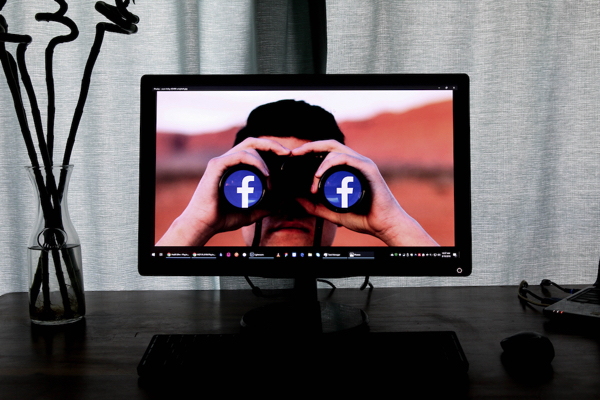 Bill Gates, founder of Microsoft, joined the growing number of high-profile individuals who are demanding that the government to step up its regulation of big tech companies. In an interview at the Economic Club of Washington, DC, Gates said, "Technology has become so central that governments have to think: What does that mean about elections?" Gates focused on the need to reform user privacy rights and data security.
This concern comes following the details of a Russian-led social media campaign to "sow discord in the U.S. political system through what it termed 'information warfare'" outlined in Volume I Section II of the Mueller Report. According to Mueller, a Russian-based organization, known as the Internet Research Agency (IRA), "carried out a social media campaign that favored presidential candidate Donald J. Trump and disparaged presidential candidate Hillary Clinton." As early as 2014, IRA employees traveled to the United States on intelligence-gathering missions to obtain information and photographs for use in their social media posts. After returning to St. Petersburg, IRA agents began creating and operating social media accounts and group pages which falsely claimed to be controlled by American activists. These accounts addressed divisive political and social issues in America and were designed to attract American audiences. The IRA's operation also included the purchase of political advertisements on social media in the names of American persons and entities.
Once the IRA-controlled accounts established a widespread following, they began organizing and staging political rallies within the United States. According to Mueller, IRA-controlled accounts were used to announce and promote the events. Once potential attendees RSVP'd to the event page, the IRA-controlled account would then message these individuals to ask if they were interested in serving as an "event coordinator." The IRA then further promoted the event by contacting US media about the event and directing them to speak with the coordinator. After the event, the IRA-controlled accounts posted videos and photographs of the event. Because the IRA is able to acquire unwitting American assets to contribute to the events, there was no need for any IRA employee to be present at the actual event.
Throughout the 2016 election season, several prominent political figures [including President Trump, Donald J. Trump Jr., Eric Trump, Kellyanne Conway, and Michael Flynn] and various American media outlets responded to, interacted with, or otherwise promoted dozens of tweets, posts, and other political content created by the IRA. By the end of the 2016 U.S. election, the IRA had the ability to reach millions of Americans through their social media accounts. The Mueller Report has confirmed the following information with individual social media companies:
Twitter identified 3,814 IRA-controlled accounts that directly contacted an estimated 1.4 million people. In the ten weeks before the 2016 U.S. presidential election, these accounts posted approximately 175,993 tweets.
Facebook identified 470 IRA-controlled accounts who posted more than 80,000 posts that reached as many as 126 million persons. IRA also paid for 3,500 advertisements.
Instagram identified 170 IRA-controlled accounts that posted approximately 120,000 pieces of content.
Since the details of the IRA's social media campaign were publicized, big tech companies have been subject to heightened levels of scrutiny regarding their effort to combat misinformation and other foreign interference in American elections. However, many members of Congress were pushing for wide-ranging social media reform even before the release of the Mueller Report.
In April 2018, Facebook Founder and CEO Mark Zuckerberg testified over a two-day period during a joint session of the Senate Commerce and Judiciary Committees and the House Energy and Commerce Committee. These hearings were prompted by the Cambridge Analytica scandal. Cambridge Analytica—a political consulting firm with links to the Trump campaign—harvested the data of an estimated 87 million Facebook users to psychologically profile voters during the 2016 election. Zuckerberg explained that, when functioning properly, Facebook is supposed to collect users' information so that their advertisements can be tailored to a specific group of people that the third party wishes to target as part of their advertising strategy. In this scenario, the third-parties never receive any Facebook users' data. However, Cambridge Analytica utilized a loophole in Facebook's Application Programming Interface (API) that allowed the firm to obtain users' data after the users accessed a quiz called "thisismydigitallife." The quiz was created by Aleksandr Kogan, a Russian American who worked at the University of Cambridge. Zuckerberg explained to members of Congress that what Cambridge Analytica was improper, but also admitted that Facebook made a serious mistake in trusting Cambridge Analytica when the firm told Facebook it was not using the data it had collected through the quiz.
Another high-profile hearing occurred on September 5, 2018 when Twitter Co-Founder and CEO Jack Dorsey was called to testify before the Senate Intelligence Committee to discuss foreign influence operations on social media platforms. During this hearing, Dorsey discussed Twitter's algorithm that prevents the circulation of Tweets that violate the platform's Terms of Service, including the malicious behavior we saw in the 2016 election. Dorsey also discussed Twitter's retrospective review of IRA-controlled accounts and how the information gathered is being utilized to quickly identify malicious automated accounts, a tool that the IRA relied heavily on prior to the 2016 election. Lastly, Dorsey briefed the committee on Twitter's suspicion that other countries—namely Iran—may be launching their own social media campaigns.
With the 2020 election quickly approaching, these social media executives are under pressure to prevent their platform from being abused in the election process. Likewise, the calls for elected officials to increase regulation of social media platforms are growing stronger by the day, especially since Gates joined the conversation.
[Sources: Mueller Report, PBS, Washington Post, CNN, The Guardian, Vox I, Vox II]
Photo: