12/29/2014
Reports out of China indicate that Gmail service is being blocked since last Friday, the day after Christmas. Google's own Transparency Report shows a steep decline--a virtual flatline--to Google Gmail service out of China as depicted in Figure 1 below.
Figure 1. Gmail service in China usage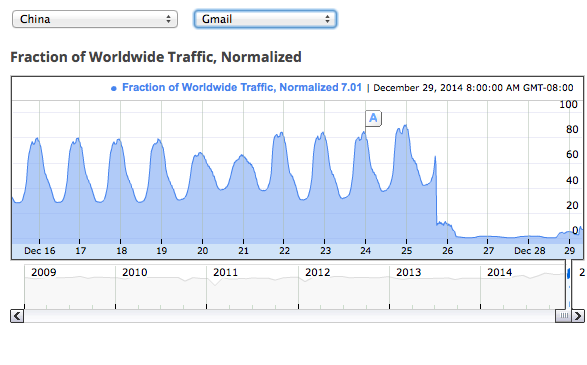 Thus far, China's government denies blocking the Gmail service. Users of Gmail in China may have to use a virtual private network (VPN) to get access to their emails in China. Google services have reportedly experienced major disruptions in China since the summer.